We've got Battle of the Wedding Band Fever at AMV Live Music!
The festive season is such a romantic time of year. Long dark nights by the fire, quality time with loved ones and many couples may have even been lucky enough to find an engagement ring among their present this year and started their own wedding planning journey together into 2019.
Our year so far in the office has seen us receive hundreds of enquiries as all the newly engaged couples begin their hunt for the perfect wedding entertainment. However, wedding planning is no easy feat and with all of the details to plan from catering to flowers, cars and dresses, it's very easy to get lost in a sea of post-it notes, scribbles and internet tabs!
The same goes for your live music. You can find yourself torn between several bands or watching dozens of promotional videos but sometimes there's just no substitute for seeing a band live in the flesh to help you decide what's best for your wedding party.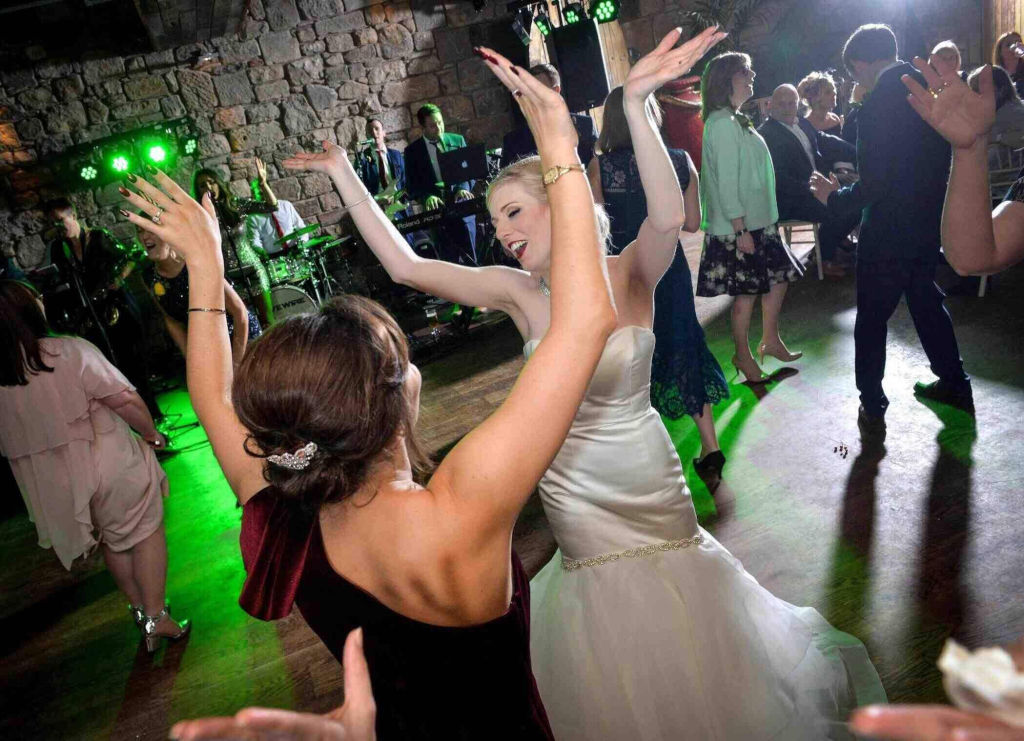 Our Battle of the Wedding Bands events are a chance for prospective engaged couples to watch a showcase of the best wedding bands in the North-East on one stage 'battling' for the chance to play at their wedding. All the acts are hand-picked and offer a variety of styles for you to choose from.
Our last event was a bespoke showcase for five BRAND NEW wedding bands who had all recently formed and joined the AMV family. Now for February and March, we're pulling out all the stops and getting our biggest, most talented and in-demand bands together.

The first of our two events is being held on Thursday 21st February at As You Like It in Jesmond and the Eventbrite link is now live and you can register for FREE tickets by clicking here.
Tickets to this event are free, discounted cocktails are available and there will be bands performing from 7.30pm throughout the whole evening giving you a unique opportunity for you to pick the perfect band to make your special day an experience you'll never forget.
You can see the bands appearing on our February lineup below and visit their AMV page to watch their videos and get a taste of what we have in store
THE MAVERICK REJECTS
Kicking us off in February, The Maverick Rejects are a high energy, party rock trio who've spent the best part of a decade bringing their unique brand of Rock N' Roll to packed dancefloors everywhere.
Just check out their showreel and setlist to see more!
THE HOUNDCATS
Second up and suited up like they're right out of Back to the Future, The Houndcats are an authentic 1950s rock n' roll experience. Playing hits from everyone's favourite 50s and 60s bands such as the Beatles, Rolling Stones, Chuck Berry, Jerry Lee Lewis and many more.
Close your eyes and you'd be hard pushed to not think you'd been transported back in time...watch their video and view their setlist for more!
SODEN AND SONS
Slap bang in the middle of our February lineup is our resident boy band, Soden & Sons, playing everything from Bruno Mars, Stevie Wonder and Fleetwood Mac all the way through to The Backstreet Boys, Ricky Martin and The Spice Girls!
Their setlist is so full of fun and cheese you'll be itching to have a dance. See their setlist and promotional video here
C-COLLECTIVE
Blazing through the lineup with everything from the Prodigy, Primal Scream and Madness these guys aren't just your average wedding band. C Collective pride themselves on their extensive range of styles from Indie right through to Rave, this band will have your guesting partying through the night!
Seeing really is believing with these guys so check their video and setlist out here
GROOVE CENTRAL STATION
With a powerhouse rhythm section, shimmering electric piano, funky guitar and encapsulating, soulful vocals, Groove Central Station are a live act not to be missed. Their carefully curated repertoire lends from the likes of Chic, Stevie Wonder, Prince, Jamiroquai and Nina Simone.
These guys are seriously talented, just watch their showreel and view their song list to see what we mean!
We're also holding another jam-packed event in March on Thursday 21st March featuring more of our amazing artists.
Artists planned to appear are:
Gotcha
Switch
Livewire
Revival
Union Street
At the time of writing, our tickets aren't yet live but keep an eye on our social media and Eventbrite pages in the next few weeks!
For any additional queries please contact AMV on 0191 3729731 or Email Faye Shearer on faye@amvlivemusic.com