AMV Best of ... Wedding Party Bands
After the brilliant reaction to our top five indie wedding bands, we're now proud to present our shortlist of some of the best wedding party bands in the North East.
Rather than sticking with a specific genre or style of music for your wedding night, these bands provide an eclectic musical experience with varied setlists full of dancefloor fillers from every era.
These guys are some of the best in the business and some of our biggest sellers so without further ado, we'll introduce you to a handful of our finest wedding party bands.
Hip Hop Hooray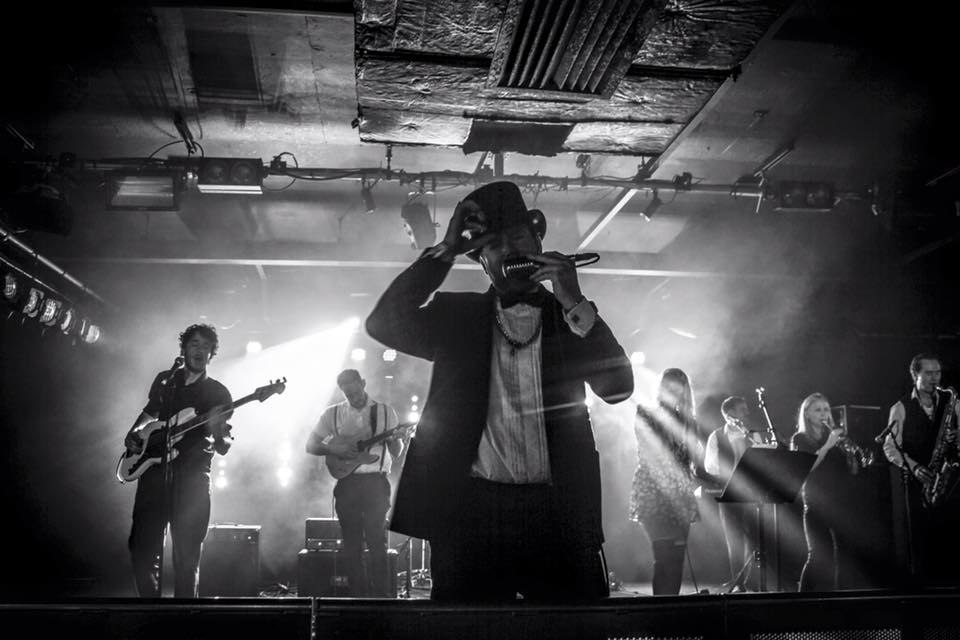 A band that really need no introduction, this hip hop powerhouse of a band are one of the hottest properties on the wedding market and it's no secret why!
This 8 piece quirky covers band have one of the most unique offerings on the wedding market, taking classic and contemporary hip hop hits and delivering them with a patented energy and style that has to be seen to be believed!
Imagine dancing your wedding night away to the sounds of Eminem and Dr Dre, losing your voice to NWA and Ice Cube, or Jumping Around to House of Pain!
Wherever you go, Hip Hop Hooray bring the party & you can see them in action in their videos below.
Watch their video, view their setlist and enquire about Hip Hop Hooray HERE
Switch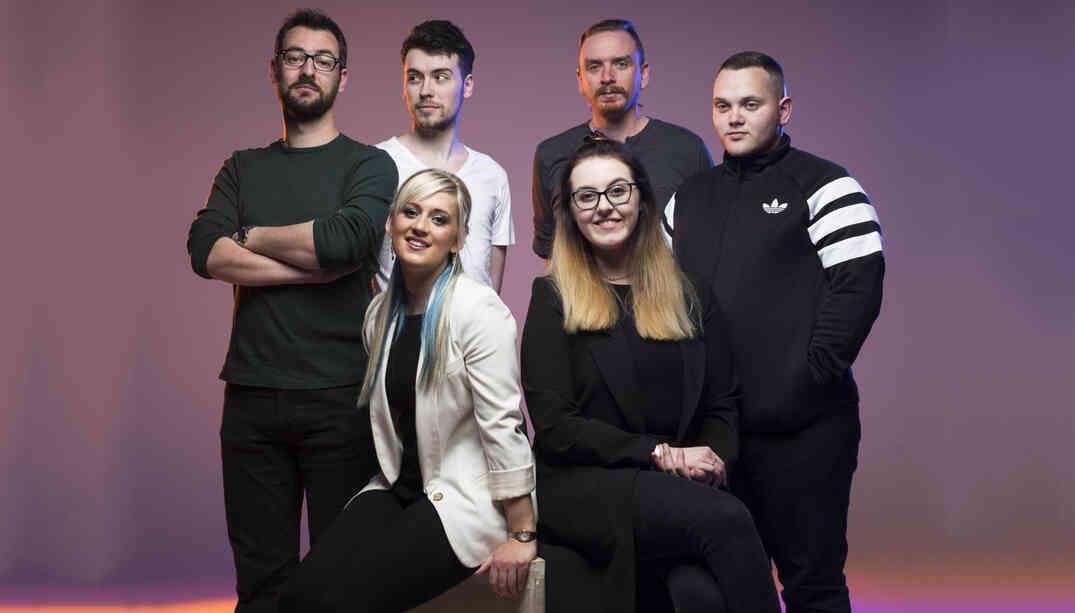 Specialising in a thrilling blend of classic and bang up to date pop covers, performed with bags of charisma, this is a band who'll guarantee your dance floor is bouncing all night long!
Joining AMV in 2017, Switch have been playing together for several years around the country and pride themselves as one of the hottest wedding party bands in the UK.
Booked as a 6-piece line up as standard, expect renditions of everything from Stevie Wonder to The Beatles, Bruno Mars to Lady GaGa, delivered with tight vocal harmonies and brilliant stage presence
Watch their video, view their setlist and enquire about Switch HERE
The Maverick Rejects
Energetic, fun loving and with a more 'streamlined' lineup than their colleagues above, this threesome of Rock N' Rollers have spent the best part of a decade bringing their own brand of party rock to audiences all over the North of England.
Abiding by the rule that their job is only done if the dancefloor is full from track one. The Maverick Rejects offer a repertoire full of songs from every era without discrimination, just as long as you can dance to it!
They've got Beatles, The Kinks, Kaiser Chiefs, Queen, Status Quo, Beach Boys, ABBA, Arctic Monkeys, Elvis, Chuck Berry, The Fratellis, The Jam, The Proclaimers, The Who … even Girls Aloud, Shania Twain and Disney Songs for good measure!
Watch their video, view their setlist and enquire about The Maverick Rejects HERE
Livewire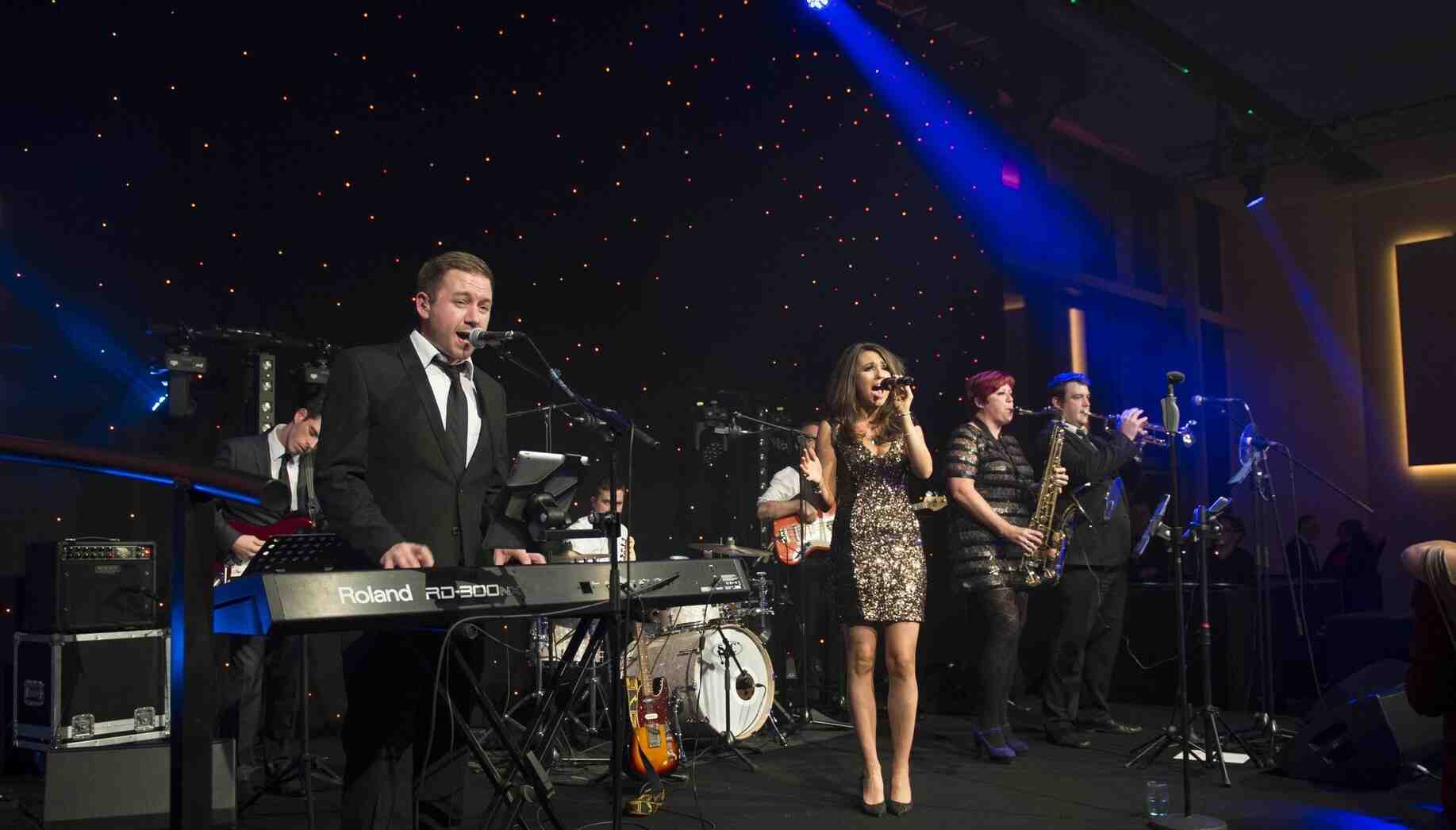 After twelve years in the business, Livewire really know what it takes to get a crowd up and dancing and hundreds of happy couples can't be far wrong!
Quite simply one of the best wedding party bands on offer at AMV, this 7 piece band offer both male and female lead vocals, meaning their setlist can cater to any musical taste imaginable!
From funky Stevie Wonder to soulful Aretha Franklin, classic rock tracks from Free to power ballads from Prince, the Livewire repertoire is a marvel to behold and you can pick out your own ideal wedding setlist.
Watch their video, view their setlist and enquire about Livewire HERE

Soden & Sons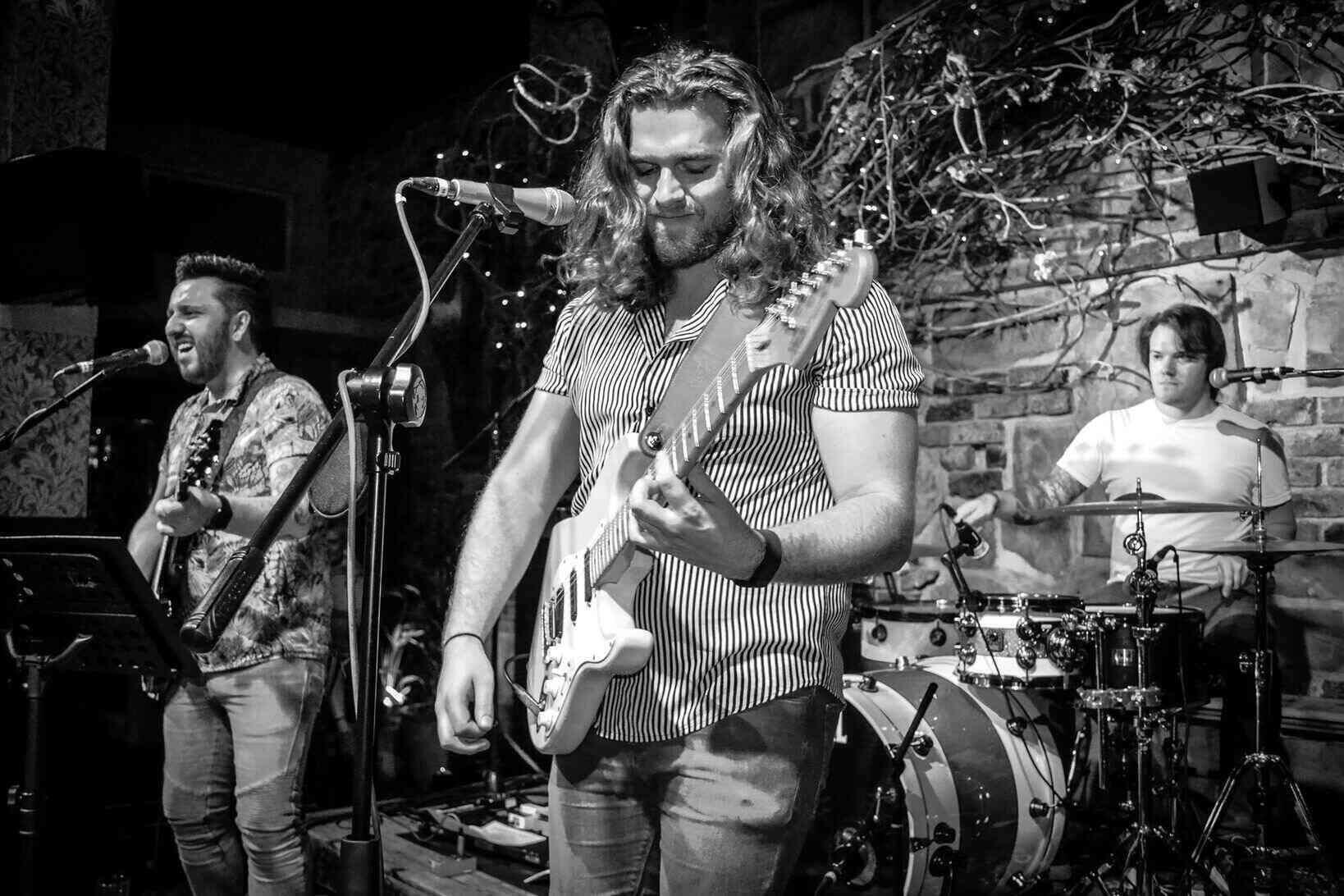 This four piece pop covers band are the big brother of one our other favourite acts, Sophistrio, and they provide the same great time as the acoustic trio for wedding receptions and parties
Their speciality is harmony-heavy pop and rock songs from both past and present, all of which are guaranteed party starters like Fleetwood Mac, Bruno Mars and Phil Collins.
They're also famed for their set of dancefloor treasures and guilty pleasures from the likes of The Backstreet Boys, Ricky Martin and The Spice Girls!
As mentioned above, they also offer an acoustic trio option if you're looking for a more laid back party atmosphere at your wedding reception.
View their setlist and enquire about Soden & Sons HERE.